To make an appointment for therapy services, please call 
(USA) (716) 675-6702

To inquire about Professional Training Services,
email: drdave@theraplace.com OR
phone: (USA) (716) 675-6702 OR
Write to us at
David L. Myrow, Ph.D.
822 Center Rd.
West Seneca, NY 14224
USA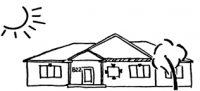 Leave a Message! For appointment concerns or personal information, please call the office.